As published in Real Deals
High level data insights only tell part of the story. To really get to grips with a business's digital capabilities, you need to dig deeper
There were 79 zettabytes of data generated in 2021. We tweeted over 500 million times and almost 320 billion emails were sent. Google processed 63,000 searches every second. Private equity investors that are able to cut through this deluge of data, can obtain valuable insights into the competitive positioning of a potential target and the broad market opportunity that surrounds it. But is this enough on which to base investment decisions?
There are valuable insights to be garnered from this data, of course. Indeed, we have recently gone live with the beta launch of our SaaS product Prism, which is a data-led tool designed to support rapid decision making in the early stages of deal selection. There's no doubt it aids quicker decision making on an early-stage prospect. But let me be very clear. Despite the extraordinary volume of data that it is possible to leverage today, this only scratches the surface of the analysis required to truly understand if a business has what it takes to match the ambitions of its prospective private equity owner.
Digital-led, or tech-enabled, businesses – to use some of the most ubiquitous descriptors found in IMs today – can command eyewatering multiples. It is incumbent on the private equity investor, therefore, to make sure they are buying a business that is the real deal.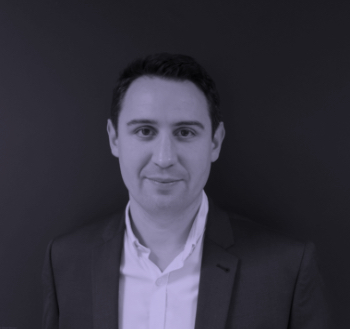 It isn't enough to be sold on the white space. You have to be sure that the company is capable of taking advantage of that opportunity. Investors need to analyse its mastery of data; its supporting technology; team capabilities; delivery methodologies and future development roadmaps, in order to ensure that current performance is sustainable and that the business has the plans, the people and the processes in place to meet those future ambitions.
The deep dive
It is vital that private equity firms lift the hood of the often, shiny digital front end, so that they can understand how the digital components of a business function.
How does the business collect, structure and use data to support decision making? How is data used to drive the evolution of products and services? How is it used to win new customers and to deliver on customer experience?
This is important because customer expectations will change throughout the lifetime of the private equity investor's hold period. Does this company understand that, and does it know how to respond through the distribution of technology provisions?
Brand is another important component of this. How does the business look after its brand in a digital sense? What understanding does the company have of its customers' affinity with the brand and how does it use those insights to ensure the brand is protected and enhanced?
Next, the private equity investor needs to be certain that the core underlying tech infrastructure within the business is sufficiently robust to allow it to scale. Has it been built in an appropriate manner? Has it been well looked after and received the necessary investment? Does the team that runs the technology have a track record in scaling and innovating on their tech stack?
Firms need to surround themselves with experts who understand all the components of the digital operating model, so that they can be sure that a target company's capabilities match their aspirations as an investor.
Of course, a prospective private equity investor also needs to think about a business's go-to-market strategy. And this is an area where digital due diligence specialists will queue up to wow you with surface level data insights. But again, an understanding of a company's historical website traffic, search engine positioning or social media metrics, whilst undeniably helpful, in isolation, is not enough.
Online demand generation is a notoriously fast-moving world. Is the business aware of this? Does it have the inhouse capabilities to address these pressures? Does it have the right data and is it analysing that data in order to make smart decisions about evolving its go-to-market strategy going forward?
Where a private equity investor is planning to grow a technology-led business overseas, a deep understanding of the go-to-market dynamic is particularly important. The digital landscape in the US is demonstrably different to the UK, which is different again to Germany, France or Spain. Buyers need to be sure that a company has the ability to pivot its go-to market approaches if the investment thesis is international expansion.
Finally, a private equity investor needs to get comfortable with a target's ways of working and approach to innovation. Does it have a test and learn mentality? Is it constantly striving to improve performance in all areas? Is decision making genuinely data enabled? The only way to grasp these, intangible but vital insights, is through access to management, proprietary data sets and digital operations teams.
Value-adding diligence
So, while of course, private equity firms should embrace readily available data insights when it comes to filtering their pipeline – indeed, this is precisely why we are excited to be launching Prism – it is absolutely essential that they dive deeper before they pay what will undoubtedly be a full price.
Firms need to surround themselves with experts who understand all the components of the digital operating model, so that they can be sure that a target company's capabilities match their aspirations as an investor.
Digital due diligence is not just about a binary decision to build conviction or walk away, however. Diligence is also a powerful tool for value creation. Done right, it should not only uncover opportunities, but also create a roadmap for achieving those ambitions. Is there a skills gap that needs to be filled? Is there a specific technology that needs to be introduced?
High level data insights will never provide that level of insight. When an investor is ready to move from initial appraisal to a deeper understanding of digital performance, it's time to lift up the hood and have a good look underneath.
___________________________________________________________________
About Palladium
Palladium is an award-winning digital and technology due diligence provider and digital transformation partner to Private Equity firms and their portfolios across Europe and the US - providing advisory services throughout the transaction lifecycle. Palladium was named Gold and Overall Winner at the International Digital Experience Awards 2021.
Discover Palladium's full range of capabilities in our latest case studies.