Palladium CEO James Prebble shares insights into tech value creation with delegates at Real Deals' Tech Innovation Summit 2022
Tech value creation begins at the very earliest stages of a deal process, with an assessment of a prospective target's current capabilities and, most importantly, future potential.
"There are a number of boxes to tick when it comes to technology due diligence. You need to make sure the tech is not going to fall over. You need to know it has been properly invested in and then just as importantly that it can be scaled," James Prebble, Palladium CEO, told delegates at the Real Deals Tech Innovation 2022 conference last month.
Product delivery is particularly important when it comes to tech value creation. "You don't want a business based on complex code that has been cobbled together. You want a business using modern product development methodologies," Prebble said. "Those businesses with a product development mindset are the ones that will be able to scale their opportunities without significant tech investment and they will do so at pace."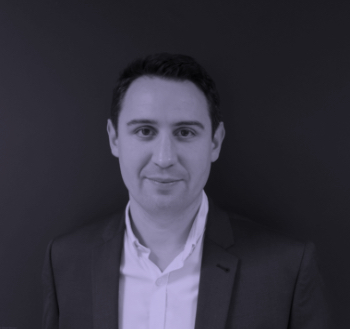 Indeed, Prebble explained that while it is easy to be sidetracked by innovative new technologies, private equity owners should be more focused on ensuring that a company can do the basics well. "A business should be able to give you sales pipeline certainty from the top of the funnel through to conversion; it should be able to give you information on usage statistics; it should be able to work with standard plug-in technologies, rather than letting all of that fall by the wayside in the pursuit of its own innovative ideas," he said. "Those companies that do the basics really well; that have robust CRM systems; solid analytics; strong go-to-market strategies; development cadence and then a product on top, will do well. I would caution firms to be wary of shiny things."
Planning ahead
Private equity owners should also avoid rushing into costly tech programmes without careful consideration. "The savviest private equity firms have moved beyond technology for technology's sake, prioritising a well thought out road map instead," Prebble said. "There is value in having a plan. And that plan needs to have clearly defined milestones allowing for better control of expenditure."
In particular, there must be a clearly defined use case. "The technology needs to enable the business to do something that it couldn't do before. And the company needs to determine how much value the investment will add. Will it enable some sort of growth, or enhanced efficiency or else create a capability that's valued in the market?" Prebble explained. "Define the use case, define the milestones and hold the board accountable for delivery. If the business is falling behind, don't keep putting more cash in. Hold back until those milestones are reached."
The technology needs to enable the business to do something that it couldn't do before.
The value of data
Data is increasingly viewed as a valuable commodity, but it is imperative that private equity firms ensure the companies they own are collecting and storing data in a way that maximises that value, James Prebble told Tech Innovation 2022 delegates. "I have seen businesses that have had to re-permission entire databases," he explained.
And the challenges are only set to increase with major changes to the way that businesses are able to use cookies, which are due to come into force in 2023. "This will have huge implications for any business that uses digital marketing and any private equity firm that is not prioritising this at a board level is in danger," Prebble warned. "Businesses have from now until next year to get the right data analytics structure in place to allow it to retain information about customers and use that to personalise advertising. It is a very significant issue that cannot be ignored."
Back to basics
Finally, Prebble returned to the idea that innovative builds are rarely the answer. "Emerging trends from the world of technology, ranging from the Metaverse to the extension of blockchain for warranties and guarantees are exciting, certainly," he said. "But the reality is that all of that is still a long way off for private equity, or indeed, for most businesses.
"The most significant trend, as far as private equity is concerned, is assets are finally using what is already out there. Ninety-nine times out of a hundred, the product you need has already been built and can be tweaked to suit the needs of the business," Prebble concluded. "You don't have to build things from scratch. That means less expenditure, faster deployment and better support across platforms. Ultimately, therefore, it means better results."
___________________________________________________________________
About Palladium
Palladium is an award-winning digital and technology due diligence provider and digital transformation partner to Private Equity firms and their portfolios across Europe and the US - providing advisory services throughout the transaction lifecycle. Palladium was named Gold and Overall Winner at the International Digital Experience Awards 2021.
Discover Palladium's full range of capabilities in our latest case studies.