Join us
Palladium bridges the gap between management consultancies and digital agencies. We provide sound insight, develop robust strategies and design excellent solutions using agile methods and digital technologies. Our work transitions from operations and implementers of digital activity through to board level where our analysis supports and drives the strategic imperative for digital transformation.
If you are someone who thrives in a dynamic culture, is motivated by the opportunity to directly impact the technology, culture and the capabilities of the business you work with – and who relishes the challenges that our ever-changing digital world brings, then Palladium is where you'll find the opportunity to demonstrate and develop your talents.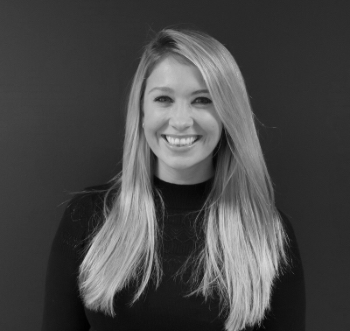 HOLLY CROXTON, DIRECTOR, STRATEGY & CHANGE
We now have a global footprint and are helping clients to realise their growth ambitions and efficiencies through digital change. Digital is our heartland, it is what we do and it drives us day in day out to learn, innovate and deliver value.
Our culture
We encourage a relaxed but professional working culture. As a group, we share in both our success and our failures. We're hardworking, open, and above all, honest, both with our clients and our colleagues.
We encourage innovative thinking and there is no 'right' way to do something, but there are always new ways. We are always learning and continually strive to better equip ourselves with industry insight and knowledge.
We are motivated by and focused on successful outcomes for our clients and we pride ourselves on the quality of our work. Cutting corners is not an option.

Benefits

Everyday Perks
Perkbox – Get access to hundreds of discounts through Perkbox
Cycle to Work Scheme – Supporting the wellbeing of our team
Referral bonus – You can earn a £500 bonus for anyone introduced and hired

Socials
Regular team socials – Everyone's invited, grab a drink and join in the games, chat and general nonsense
Friday lunch – Clear your diary – lunch is on Palladium. Get Deliveroo to your home in lockdown and join the team for lunch

Charity
One Tree Planted – Commitment from Palladium to donate to the charity against all of our project work

Time off
Make a break for it Friday  – Get a head start on your travels and leave work early on the Friday before a Bank Holiday Monday
Birthday off  – Nobody should have to work on the most important day of the year!

Development
Annual Training allowance – Annual dedicated training allowance
Mentor Scheme – Everyone has a mentor in the business to

Equipment
Home office allowance – Annual allowance to be used on technology, stationery and furniture that you need to make working from home a breeze