Private equity firms need to reframe the questions they are asking around proposition and performance of brand and the customer experience.
An increasingly common question investors are asking themselves as part of their due diligence engagements is whether a potential target company's purpose, positioning and differentiation are a source of future growth and brand equity. In other words, how strong and future-proof is the brand?
Because while venture capital has had a more natural affinity and appreciation with brand strategy and building, private equity has – until recently and with some exceptions – been more sceptical of the relationship to shareholder value.
Seismic shifts of public and private capital into sustainable and impact investing over the past five years have brought a sea change of thinking from an industry that traditionally questioned the quantifiable impact brand can deliver. ESG funds have amassed a staggering $1trn in assets under management, growing some 40% in the two years.
ESG funds have amassed a staggering $1trn in assets under management, growing some 40% in the two years.
As investors have become more conscientious of their assets social and environmental legacies, many portfolio strategies necessitate diversification to acquiesce mainstream investors. Key to this shift is the self-reflection and repurposing of why the business exists; the ultimate premise beyond satisfying market demand and generating returns for shareholders.
Over the last 5 years companies across the spectrum of public and private markets have to varying levels of originality and success, attempted to reposition themselves in the pursuit of a brand narrative more appealing to financial, human (capital) and consumer markets. Indeed, private equity firms are starting to recognise the importance of interrogating the strength of a brand and the customer proposition and experience, and the questions typically posed during the due diligence process are threefold.
What are the metrics associated with brand, and what should I be measuring?
What is the economic impact of investing in brand strategy, building and customer experience ?
Is the marketing operating model, the team, and the marketing strategy fit for the future?
These questions represent a logical starting point. But if investors wish to accurately measure a brand's vitals, then a different perspective is required.
Infusing dimensions of 'brand' strategy and performance into the conventional marketing due diligence processes
Investors have given greater credence to the myriad performance metrics delivered through the marketing due diligence process. And whilst marketing metrics are certainly an output of brand performance and offer valuable insight as to the efficiency of a marketing operation and media mix, to really understand the strength and longevity of brand, private equity firms need to reframe the questions they are asking.
Future investment decisions will be underpinned by validating how efficiently a business can build awareness at scale, effectively handhold customers through the conversion funnel, and steward relationships through repeat purchase/loyalty and advocacy cycles.
As the scramble to evolve and some cases reimagine brand strategies and operating models accelerates, investors should start challenging their portfolio companies and seek clarity from due diligence processes on several key points.
Is there evidence that brand strategy, operating model, and business strategy are fully aligned? In other words, does the brand act as a growth catalyst because customers value what the brand stands for, how it behaves and what it delivers?
Does the business offer differentiated customer experiences and solutions that drive brand salience (top of mind) and resonance (the emotional bond) between the brand and its customers?
How acutely would the marketing and sales funnel contract if investment into marketing and brand building were paused? In other words, what is the balance between push and pull marketing investment and returns?
Google's Privacy Sandbox will ruffle marketers' feathers, for the better we believe
Google's plan to phase out third-party cookies by 2024 has many performance marketers sweating over how they'll deliver the marketing contributions and returns of the past. Conversely, brand strategists are somewhat more optimistic about the post-2024 era. Why? Because it puts the onus on the real brand-building disciplines: creativity, great content, superior customer experience and more relevant positioning.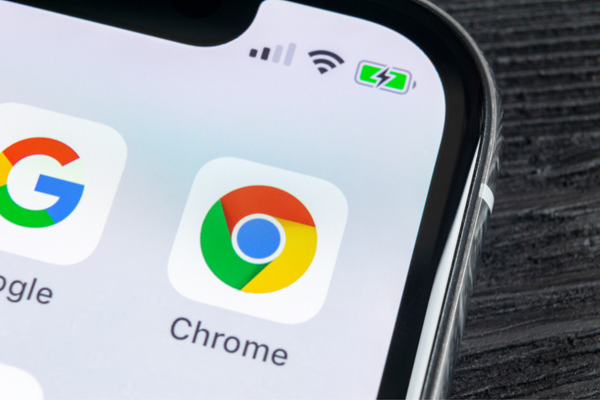 We are already seeing the ratcheting up of pressure on the marketing functions in many organisations. As decisionmakers and investors demand a pathway to systematically capturing more first-party customer data, businesses that understand the consequences of Google's announcement have already started preparing.
A key priority is to challenge themselves as to whether their brand proposition and customer experience offers sufficient utilitarian value to persuade the customer into a consent-based relationship with the brand. The value exchange between customer and brand continue to evolve from ostensibly transaction-based relationships to more nuanced and personalised connections.
In a trading environment where data privacy conditions will likely become more restrictive, the long-term winners will be those that see opportunities to rethink and evolve propositional experiences that deliver genuine utility to customers across to stakeholders in the broader brand community.
____________________________________________________________________
About Palladium
Digital advisory support that spans the investment cycle
Palladium is an award-winning digital and technology due diligence provider and digital transformation partner to Private Equity firms and their portfolios across Europe and the US - providing advisory services throughout the transaction lifecycle.
Palladium was named Gold and Overall Winner at the International Digital Experience Awards 2021.