Elliot Hyde has recently joined Palladium as Manager, Product & Tech.
Elliot has over a dozen years of experience defining, designing and delivering software products. Elliot's technical background in combination with a customer obsession has enabled him to work closely with clients to simplify complex solutions whilst realising maximum benefits.
Prior to working as an independent consultant, Elliot worked for Deloitte and BAE Systems Applied Intelligence for several UK Government organisations.
Elliot is our latest Product Manager, and he will bringing his broad experience to some of Palladium's most exciting products.
What attracted you to Palladium?
I am in the process of finishing a part-time MBA and it was perfect timing to start looking for the next challenge. I really wanted to find a company that valued my eclectic collection of skills and experience, one that wouldn't try to force me into a rigid box. In Palladium I found a company that really values people and after meeting some of the team, I was sold.
What will your new role be at Palladium?
I've joined Palladium's Product & Technology Implementation division. I'll be taking on the role of Product Manager for a mature client solution. In collaboration with the client, it will be my responsibility to design and own the product's roadmap and lead the Palladium team to deliver it. This actually means day-to-day I get a lot of variety and I get to interact with lots of people, which really suits me.
What do you hope to achieve at Palladium?
I want to work with interesting brands and deliver products that dazzle customers. Palladium will give me these opportunities and I'll be surrounded by excellent people who will help me make it happen.
Tell us a bit about what you were doing before starting at Palladium?
I ran a small company focused on providing high-value technical consultancy to UK Government organisations. I specialised in helping teams understand the complex needs of the customer and to ensure that development teams delivered impactful solutions.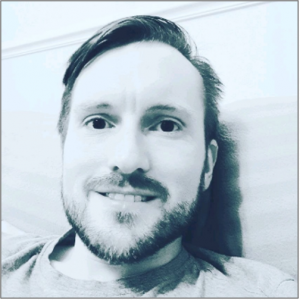 What is your biggest achievement in your career to date?
I've been lucky to be able to support some local charities and social initiatives. By far the most challenging but also rewarding experience was working as part of the leadership team for Gloucester's "Feeding the 5000" project in response to the COVID-19 crisis. The team cooked and delivered thousands of free meals to people who would've otherwise struggled to feed themselves and their families, as well as to frontline NHS staff.
What do you like doing when you're not in the office?
I love hiking, there's nothing quite like the sense of achievement of reaching the top of a mountain and looking at the world around you.
What one item couldn't you live without?
Despite my interest in technology, I'm a big fan of board games. There's something cathartic about escaping the digital world and getting friends together to focus on a shared board game experience.
Anything else you want us to know about you?
I think it's important to have fun at work; colleagues can geolocate me based off the echoes of my laughter!
Palladium is a digital and technology due diligence provider and digital transformation partner to Private Equity firms and their portfolios across Europe and the US. Palladium was named by Real Deals as 2020 Specialist Advisor of the Year at The Private Equity Awards.
Discover Palladium's full range of capabilities in our latest case studies.