We're delighted to announce the appointment of Robin Matthews as Director of Technology.
For the last 15 years, Robin has been working with startup and scaleup founders, helping them to launch and scale technology products. In this time, Robin has operated as Chief Technology Officer and Chief Product Officer for over 20 startups, bringing to bear his technology and product strategy expertise and leadership skills, to grow high performing teams.
Before joining Palladium, Robin founded and lead Kanso and HonestOpinion, as well as being COO at Great State, Head of Strategy & Programmes at Principality, and various consulting roles including EY.
Robin will be leading our product and technology practice across Palladium's award-winning due diligence and value creation services.
What attracted you to Palladium?
I've known the leadership team at Palladium for some, having helped to support some of their clients with technology product implementation services over the last 6 years. Even though I have been working with venture capital rather than Private Equity, I saw a lot of similarity in our mission and purpose - so Palladium felt like a bigger brother to my firm.
The most appealing aspect of Palladium is the people. Having run my own business, I know just how hard it is to attract and retain talent. The team here has talent in depth, and that enables Palladium to tackle some amazing digital transformation programmes in the mid-cap market.
What will your new role be at Palladium?
My focus is on further developing the Palladium product and technology practice and our team of digital experts. I want to bring my experience working with a range of startup, scaleup and corporate clients across our due diligence, strategy and implementation services to complement Palladium's extensive digital expertise.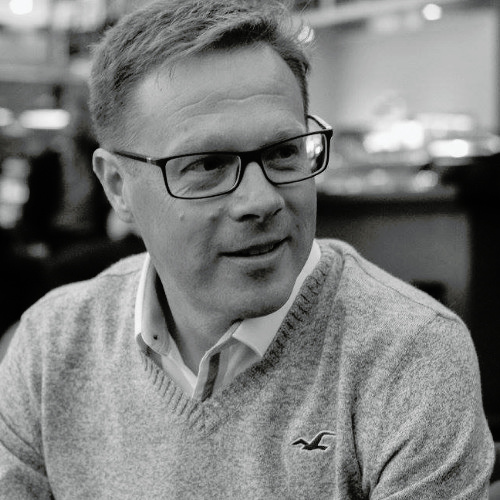 What do you hope to achieve at Palladium?
I want to bring some of the agile and lean product and technology practices I've learnt and developed working with startups and scaleups to Palladium's private equity clients. I believe there's a lot to be learnt from the most dynamic market disruptors and can be applied to help keep established companies relevant and successful.
Tell us a bit about what you were doing before starting at Palladium?
Before joining Palladium, I ran a consultancy that enabled startup and scaleup founders launch and grow technology product companies.
This included commercial due diligence and strategy for clients like CIL and Private Equity portfolio businesses as well as investment readiness and strategy development for VCSEs and startups seeking investment. I have spent a lot of time working with businesses that deliver positive social impact and this is an area that I am keen to explore further at Palladium.
What is your biggest achievement in your career to date?
It's hard to ignore commercial success in this sector, so my biggest achievement must be San Francisco based, Homelight. I worked with founder and CEO Drew Uher in 2012 to design and build the initial version of the technology product. This enabled Drew to prove traction in the market and gain investment from some of the most prominent VCs in the world. Now valued at over $1B, it's great to have been a part of this unicorn's story.
What do you like doing when you're not in the office?
I'm lucky enough to live on the South Wales coast, so enjoy glorious seaside walks with my family and Sapphie the dog.
Palladium is an award-winning digital and technology due diligence provider and digital transformation partner to Private Equity firms and their portfolios across Europe and the US, providing advisory services throughout the transaction lifecycle. Palladium was named Gold and Overall winner at the International Digital Experience Awards 2021.
Discover Palladium's full range of capabilities in our latest case studies.