Supporting Global Reforestation
Palladium, along with clients' help, have continued its efforts to support One Tree Planted - helping to restore forests around the world.
Trees and plants are being burned, degraded and logged at astonishing rates, with man destroying an area of forest the size of a football pitch, every 1.2 seconds. As a result, more than 80% of the world's forests are already destroyed due to these processes.
By planting trees, we can help reverse the effects of deforestation and degradation, and in doing so improve air quality and water filtration, increase habitat for the world's terrestrial biodiversity, provide more jobs, reduce carbon emissions and more.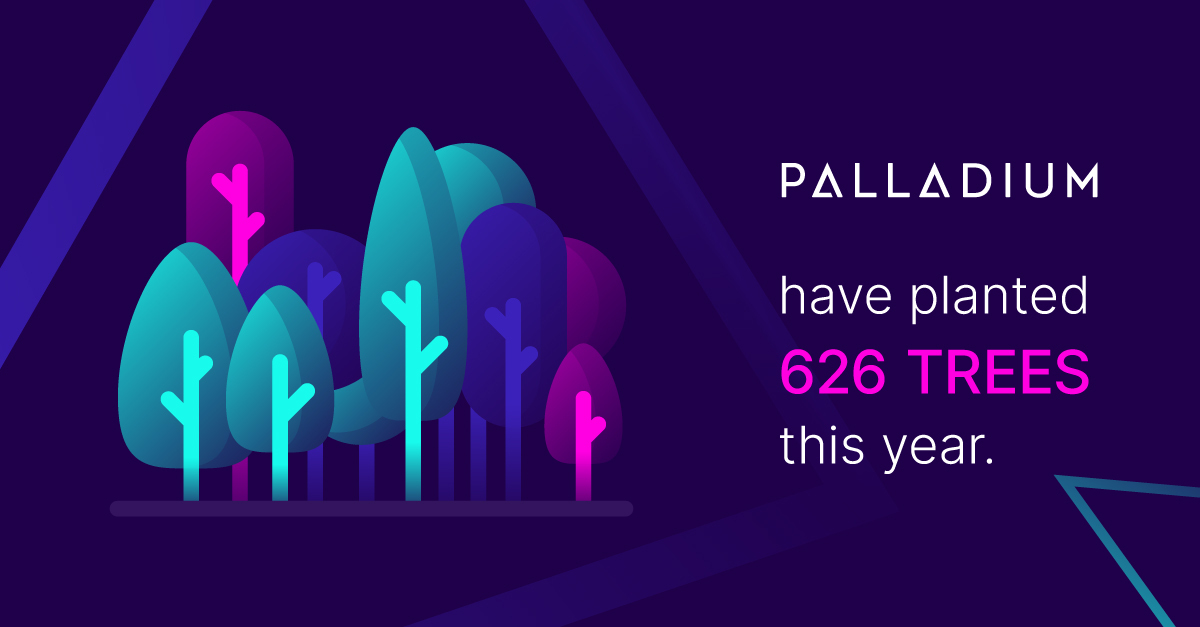 The initiative supports reforestation efforts across Latin and North America, Africa, and Asia, where deforestation is drastically affecting wildlife, communities, ecosystems, and weather patterns.
Trees help clean the air we breathe, filter the water we drink, and provide habitat to over 80% of the world's terrestrial biodiversity. Forests provide jobs to over 1.6 billion people, absorb harmful carbon from the atmosphere, and are key ingredients in 25% of all medicines. Ever taken an Aspirin? It comes from the bark of a tree.
You can find out more about the initiative at One Tree Planted.