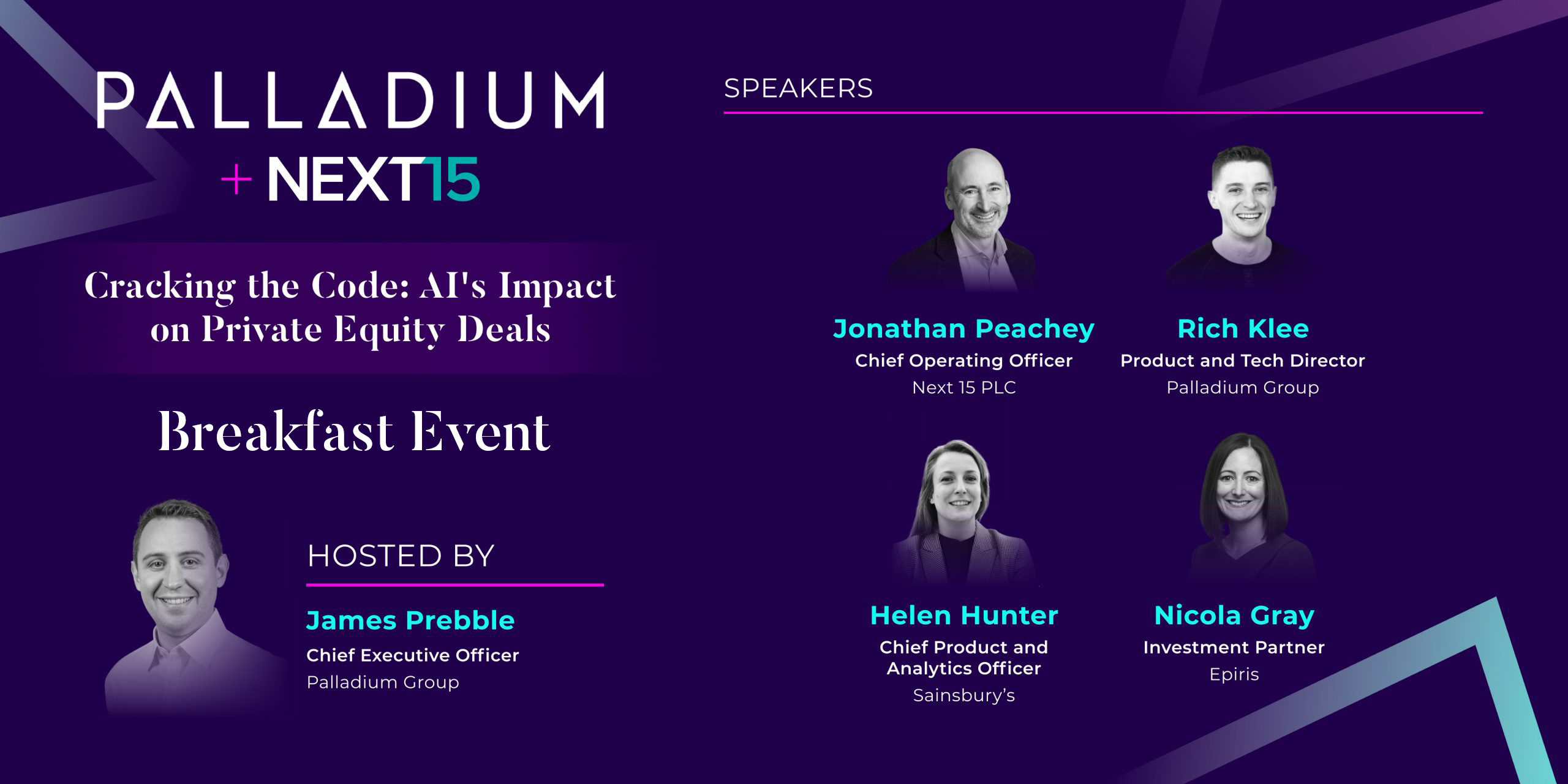 Join us for an exciting panel discussion on the transformative power of artificial intelligence (AI) in the world of private equity deals. Discover how AI is revolutionising the way deals are sourced, evaluated, and executed, ultimately shaping the future of the industry.
Our expert panelists will delve into the latest AI technologies and their impact on deal-making strategies, as well as value creation opportunities. Gain valuable insights from industry leaders as they share their experiences and discuss the potential opportunities and challenges that AI presents.
Date: Thursday, 23rd November | 8:30am – 10:30am
Location: 60 Great Portland Street, London



Agenda
08:30 - 09:00
Breakfast + Networking
09:00 - 09:05
Opening Remarks + Welcome
09:05 - 09:45
Panel Discussion
09.45 - 10:00
Audience Q+A
10:00 - 10:30
Closing Remarks

Don't miss this unique opportunity to network with like-minded professionals and stay ahead of the curve in the ever-evolving private equity landscape.