Meet Rachel, one of our management consultants who works across our due diligence, value creation and implementation functions, focusing on product & technology.
Rachel also heads up Palladium's Employee Outreach Scheme, who partners with local businesses to give back. Under Rachel's guidance, Palladium have recently partnered with innovative crime prevention charity – Key4Life – working on a number of opportunities including employability workshops, mentoring schemes and a business improvement plan to help the charity expand their presence into new cities.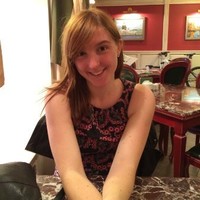 Prior to joining Palladium in November 2021, Rachel worked for KPMG in technology strategy, specialising in cloud transformation and enterprise architecture strategy for private enterprise clients.
The Palladium team have strong relationships with private equity firms, and are very clear about the value each project will produce for their portfolio clients.
Tell us about you?
Outside of my passion for tech, I am a frequent gym-goer and trainee psychotherapist. I am also a keen linguist – practicing colloquial French, Russian and Spanish whenever I can.
What attracted you to Palladium?
The Palladium team and purpose! It was clear to me that Palladium colleagues were passionate about having a lasting positive impact on their clients. The Palladium team have strong relationships with private equity firms, and are very clear about the value each project will produce for their portfolio clients. Having worked in corporate environments, where the impact of advisory work can seem less tangible, it was great to become part of something that felt very ethical and aligned with my personal values.
What do you hope to achieve at Palladium?
I have joined the Product & Technology practice, and will be working across value creation, due diligence, and implementation. I'd like to bring some of my cloud engineering and enterprise architecture expertise to produce standardised methodologies for project delivery, and promote best practices internally as the team grows.
I also plan to grow the outreach and social mobility work we do with community partners and charities. Palladium is a team of many varied talents, and I'm keen to leverage the wide range of talent and expertise to have a positive impact on the community. We are currently developing an insight programme for school leavers, designed to help students build transferable skills and better understand their career options, whether that means further study or not.
Tell us a bit about what you were doing before starting at Palladium?
Before Palladium I had various roles in cloud engineering, machine learning analytics applied to customer experience, technology architecture and strategy advisory. I specialised in technology transformation for private enterprise clients.
Outreach work and social mobility volunteering have also been an important part of my career. I have worked with schools and community partners; including UA92 University to deliver work experience to support their curriculum, and the charity Key4Life to support young men leaving prison with their integration into work and society.
What is your biggest achievement in your career to date?
I started seeing psychotherapy clients last year - I find the learnings from working with these clients are very applicable to my tech advisory work, as I personally find that human relationships and interactions are far more complex than any technical problem!
What do you like doing when you're not in the office?
Anything active – I enjoy Salsa and Bachata dancing and aerial yoga. I also spend a lot of my free time in psychotherapy training and CPD.
___________________________________________________________________
About Palladium
Palladium is an award-winning digital and technology due diligence provider and digital transformation partner to Private Equity firms and their portfolios across Europe and the US - providing advisory services throughout the transaction lifecycle. Palladium was named Gold and Overall Winner at the International Digital Experience Awards 2021.
Discover Palladium's full range of capabilities in our latest case studies.